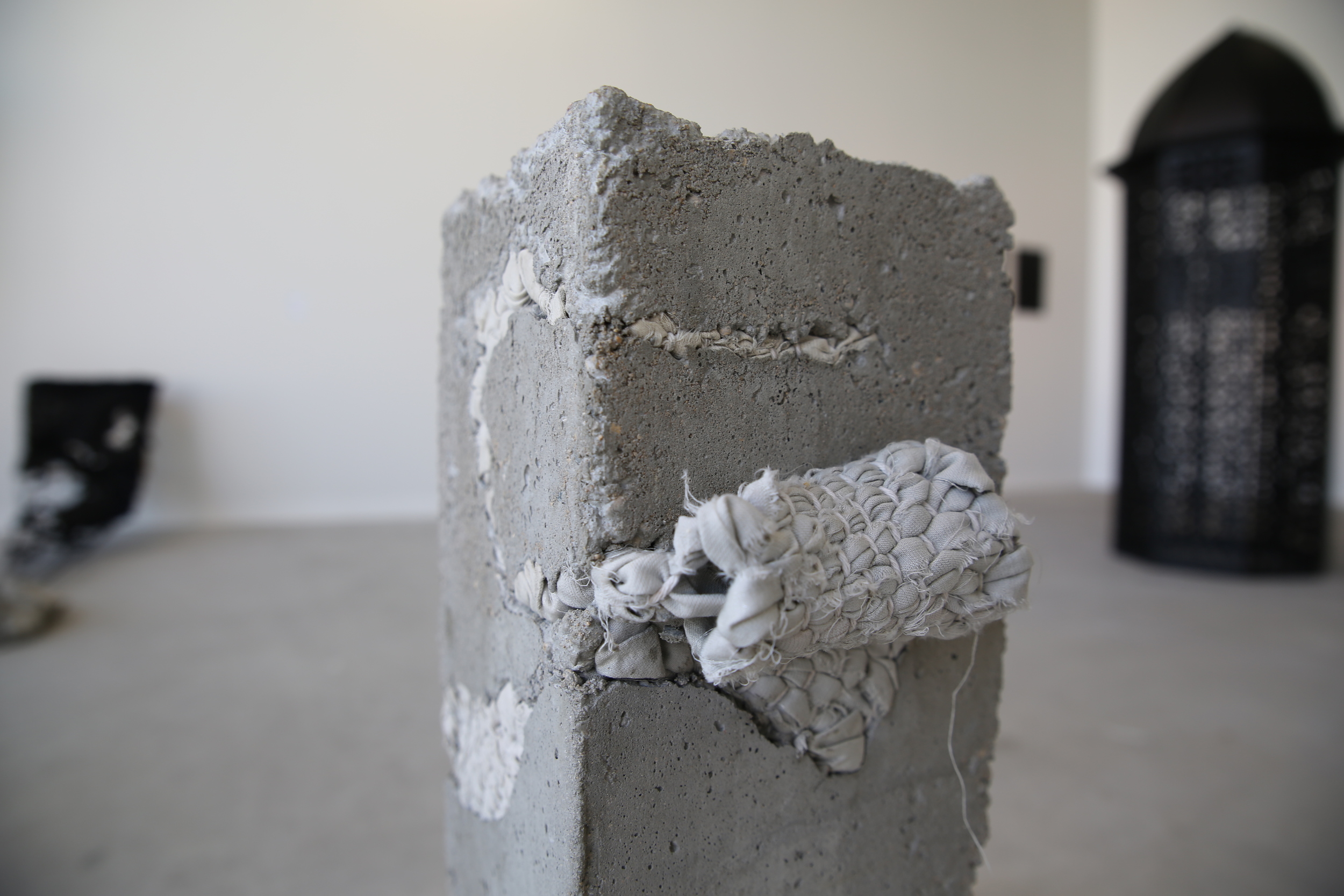 Concrete Series / Concrete and cotton weaving sculpture installation / 2016
The textures and rhythms of weaving, anchored by traditional techniques to communicate messages of emotional damage and recovery, fragmentation and metamorphosis.
Embedded in concrete pillars, each tall, thin, crumbling and precariously balanced, giving the illusion of frailty, but on closer inspection a wood and a fabric woven construction provides them with a hidden strength. Drawing on the legacies of Minimalism and the open dialogue with Modernist architecture and contemporary visual and material culture.